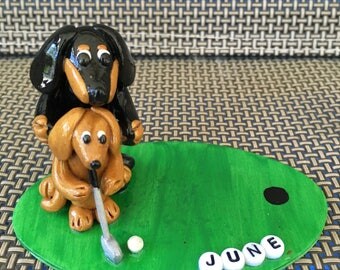 MarMar Doxie Creations on Etsy
"Okay, Mom--I'm ready for summer!"
A hot dog surrounded by hot dogs, aka,
hot dog heaven for him!
Why? Worked too hard trying to get
extra treats??
Enjoy your day, and have a fabulous weekend. Schools are getting out for the summer, and next week will be June already--summer is coming! It's already in the mid to upper 90s here in Georgia, maybe will be above 100 degrees next week. So thankful for the AC.